This post is available in: English Español (Spanish) Português (Portuguese (Brazil)) Français (French) العربية (Arabic) Suomi (Finnish) Italiano (Italian) Deutsch (German) 简体中文 (Chinese (Simplified)) polski (Polish) Українська (Ukrainian) Ελληνικα (Greek) اردو (Urdu), there may also be a subsite in your language, see "Subsites" in the top menu.
The CORE instruments came about through many inputs and this is a very incomplete list really as it was created in 2014 and mainly emphasised inputs prior to, and not long after, the official launch in 1998. It doesn't reflect the many hundreds of people who have contributed to translations over the years.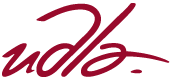 Funding
Organisational & service support
Champions & contributors
Artemis Trust

Counselling in Primary Care Trust

Leeds Community and Mental Health Trust

Mental Health Foundation

MRC Methodology Programme

NHS Priorities & Needs Research & Development Funding

University of Leeds

University of Leicester
City of Edinburgh Council:
Bonnington Symbol System

CORE Information Management Systems (CORE IMS), Rugby

Manchester Mental Health and Social Care Trust

Nottingham University

Nottinghamshire Healthcare NHS Trust

Pathfinder NHS Trust

South West London and St. George's NHS Trust

Tavistock & Portman NHS Trust

UK Society for Psychotherapy Research:
SPR(UK) Northern Practice Research Network

UNICORE Practice Research Network

University of Leeds:
Institute for Psychological Sciences
Psychological Therapies Research Centre (PTRC)
University of Leeds Innovations Ltd (ULIS)

University of Leicester:
Institute of Lifelong Learning

University of Sheffield:
Centre for Psychological Services Research (CPSR)
Clinical Psychology Unit
ScHARR
Bill Andrews
Mark Aveline
Bridgette Bewick
John Brazier
Michelle Brooks
Jane Cahill
Janice Connell
Mick Cooper
(Staff of) CORE Information Management Systems (CORE IMS)
Alex Curtis Jenkins
Graham Curtis Jenkins
Stephanie Davies
Kim Dent-Brown
Richard Evans
Stewart Grant
Terry Hanley
Chris Leach
Wolfgang Lutz
Graeme McGrath
Chris Mace
Keith Marshall
Ifigeneia Mavranezouli
John Mellor-Clark
Members of the LD-CORE CORG
Members of PsyReNN
Members of SPR (UK) Northern Practice Research Network
Members of UNICORE Practice Research Network
Glenys Parry
Stephen Potter
Phil Richardson
Dave Saxon
David A Shapiro
Alice Sinclair
William B Stiles
Elspeth Twigg
Sue Wheeler
Simon Willoughby-Booth
If you should be on this list … then please contact me (CE) and say why and how we should list you.
Page created for site launch 1/1/15 and last updated (tweaks) 5/3/22; author CE; header image, Aime la Plagne, France, CE; licence for text and image: Attribution 4.0 International (CC BY 4.0) .
Content checker target (not for humans!): pW6QTTHWk@UHY