This post is available in: English (englanti) Español (espanja) Suomi Italiano (italia), there may also be a subsite in your language, see "Subsites" in the top menu.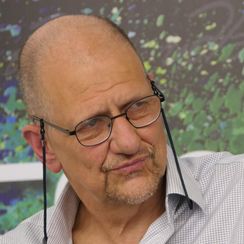 Lue tämä äläkä vain hyppää lomakkeeseen!
Viesti tulee minulle (Chris Evans, se olen minä yläpuolellani yrittäen näyttää ankaralta). Emme saa tuloja CORE-välineistä, ja teen sen kokonaan omalla ajallaan, joten voi kestää muutaman päivän vastata. Jos en ole vastannut viikkoon, jahtaa minua.
Auta minua auttamaan sinua!
Autan minua auttamaan sinua.
Ensinnäkin: jos et saa kopiota viestistäsi minulle sähköpostitse päivän kuluessa, jotain on mennyt pieleen. Yritä uudelleen.
Toiseksi: Saan nyt useita sähköposteja viikossa, joskus useita päivässä. Saamani viestit ovat lyhyitä siihen pisteeseen asti, että ne ovat töykeitä (anteeksi, tiedän et olisi, ja tiedän, että kaikki ovat hullun kiireisiä, mutta …. Esittäytykää hetkeksi, jotta olemme ihmisiä. Kerro minulle, missä työskentelet ja vain yksi lause, miten työskentelet ja käytät CORE-instrumentteja.)
Kolmanneksi: oletko kokeillut sivuston hakumahdollisuutta nähdäksesi, onko mitä haluat täällä, mutta ei kovin ilmeistä (kerro minulle, onko näin, ja yritän parantaa sitä).
Neljäs ja elintärkeä asia: mitä yksityiskohtaisemmin annat minulle kysymyksestäsi, sitä todennäköisemmin voin auttaa sinua ja ilman, että meidän tarvitsee vaihtaa enemmän viestejä.
Takaisin arkipäiväiseen kantaan: valitse "Hyväksy käyttöehdot" -ruutu ja haluat ehkä tarkistaa tietosuojakäytäntömme.
Suosittelen, että kirjaudut CORE-päivityksen sähköpostiluetteloon saadaksesi tietoa kehityksestä (linkki siirtyy toiseen välilehteen, jotta et menetä tätä). Enintään yksi sähköposti kuukaudessa.
Kiitos, Chris.